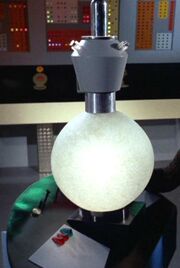 Cloaking Field Genorator
Illegal To: Federation & Cardassians
Fits: Small Ships, Medium Ships, Large Ships
Benefits: Cloaks your ship, this is like the klingon of romulan cloak, it works forever untill destroyed or deactivated.
Cost: 40,000
Modified Hand Phaser
Illegal To: All
Settings:
Setting 1: Stun
Setting 2: 100
Setting 3: 200 (Vaproises a persons body)
Cost: 400
Borg Transwarp Coil
Illegal to: All
Speed: 400
Cost: 5,000,000
Borg Nanoprobe
Illegal to: All
Benefits: Use this to assimilate an NPC, these can be inserted into a ships control panels to give you control of the ship, it takes 1 to assimilate an npc, 2 to assimilate a ship.
Cost: 500,000,000,000
Modified Klingon Disrupter
Illegal To: Federation, Vaaduar
Settings:
Setting 1: 100
Setting 2: 200 (Vaporising body)
Setting 3: 300
Setting 4: 400
Cost: 800

_________________
My computer is an old Windows 2000, dont tell me to upgrade becasue i cant afford it.
User 600 Posts





Posts

: 625


Activity Points

: 5936


Join date

: 2010-03-25





Similar topics
---
Permissions in this forum:
You
cannot
reply to topics in this forum